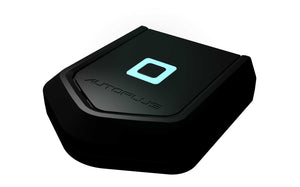 AutoPlus Gateway
Sale price Price $149.00 USD
Regular price
The AutoPlus Gateway allows you to control your AutoSlide, MultiDrive, or AutoSwing while you are away from your home. It also enables you to use the Autoslide Alexa Skills to control via your voice. In addition to Alexa, you will have access to use future integrated products with the AutoSlide, MultiDrive, or AutoSwing. 
All that is required is an ethernet cable with an active internet connection and an available 110 outlet to power the AutoPlus with the included power supply. Follow the easy to use instructions inside the Autoslide app to setup your new gateway.
PLEASE NOTE: To use the AutoPlus Gateway, your system must have a Bluetooth Module already. If you do not have this, you need to purchase a Bluetooth Module as well.