Automatic Locking Sliding Doors
Elevate your security and convenience with our Automatic Locking Sliding Door Operator, ensuring peace of mind by seamlessly combining advanced technology and robust locking mechanisms for a smart and secure entry solution.
Game Changer
"I have three dogs. Three. Big. Dogs. Do you know how many times the back door needs to be opened in a day? The answer is, a whole lot. I LOVE THIS PRODUCT!!!"
More Folks Should Know
"This device should be a widespread household name. It has so many uses for the elderly, homeowner safety and pet freedom...it's quite an invention!"
Excellent product. Works as advertised.
"Great do -t-yourself installation. I was very impressed with their motor control. Autoslide works great. Pet door option works great as well."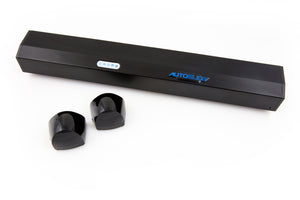 AutoSlide Motion Activated Pet Door
Sale price Price $399.20 USD Regular price $499.00 USD